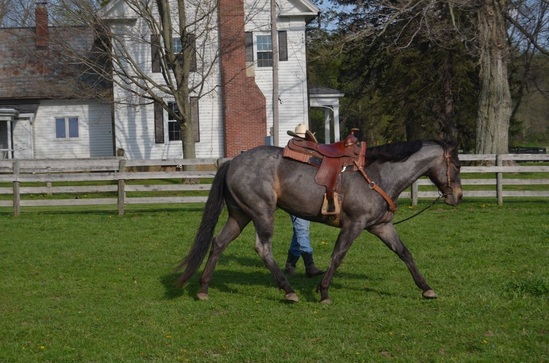 2010 AQHA Smokey Brown Roan Mare, Tipsy Y Seven
This mare is currently 15.3 hands, but could mature to be 16 hands. A big, solid mare and solid minded. No muss, no fuss. Happy to be in a group or alone, she has a lot of confidence. Just green broke but has been on the trail. Needs more riding and training. Excellent pedigree including Driftwood, Lucky Blanton, Blue Valentine, Otoes Wonder, Leo, and Gooseberry. Color tested (EE, Aa, nCr), homozygous black, will never have a red foal, and carries the cream gene. Disease panel tested N/N on all diseases on the 5-panel test.
Deluxe rope horse prospect!!
SOLD

http://www.allbreedpedigree.com/tipsy+y+seven
---
Video of Tipsy Y Seven being ridden in Spring 2015.